BLOG
4 Things to Consider When Selecting a Hand Hygiene Compliance Solution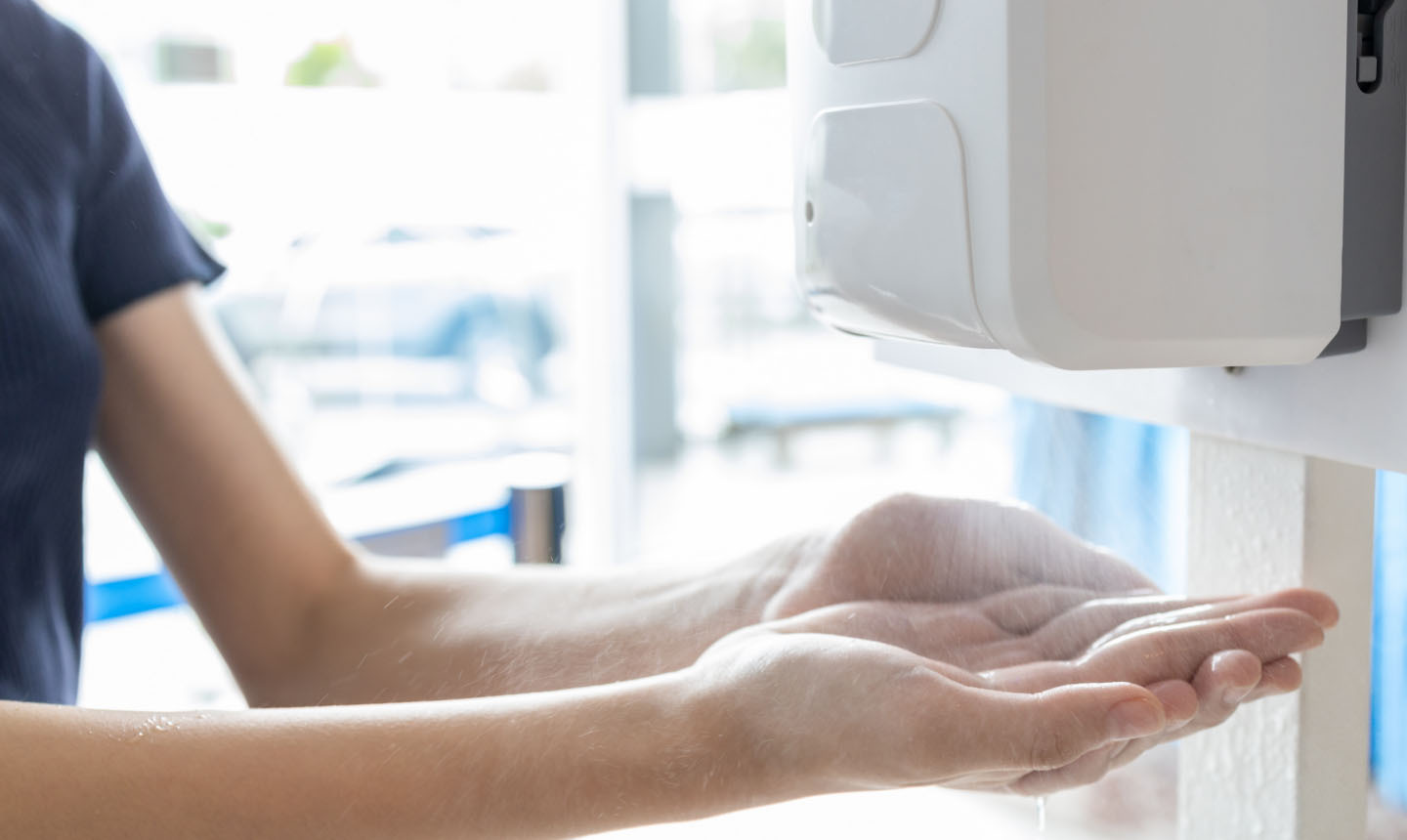 Searching for an effective patient safety tool to help reduce your healthcare-associated infections (HAIs)? Unsure of your current hand hygiene audit data? Then it's time to upgrade from your current labor-intensive and bias-prone method to an automated, electronic hand hygiene compliance (HHC) solution. You will want to select a Real-Time Location System (RTLS) vendor who can offer not only the ability to capture hand hygiene activity but also the precise locating that is critical for accurate data and a successful program.
There are a variety of vendors and products available, and it can be overwhelming to select the right fit for your facility. Here are four things you should consider when evaluating a HHC solution:
1. Accuracy
Did you know that direct observation, or the secret shopper method, only captures about 2% of all hand hygiene events? This method has been the standard in healthcare for decades and unfortunately, does not paint the full picture of hand hygiene. Research shows direct observations are hindered by the Hawthorne effect since staff know they are being watched and perform hand hygiene much more frequently than when no one is around. Plus, direct observations take a lot of time and manual resources. With an electronic monitoring system, 100% of hand hygiene events are captured 24/7/365. This is crucial to make certain you are capturing your true compliance. You want to ensure that credit is given when due, and that coaching is available for staff who may have missed an opportunity. Capturing 100% of hand hygiene events empowers you to truly change behaviors and assists with your goal to lower HAIs. To implement this solution, your facility needs to have Clinical-Grade Locating installed. This allows for precise locating that updates every few seconds. Since hospitals have many soap and sanitizer dispensers, and many patient rooms, accurate location of the staff member and the dispenser is needed to ensure the system accurately captures each event. A facility in Denver, Colorado was able to gather this data thanks to an RTLS hand hygiene solution and increase adherence by 75%!
2. Scalability
Implementing an electronic HHC system is a great first step to improving your infection prevention efforts, but what about the desire to improve efficiency in other aspects of care? You will want to look for a vendor who offers other use cases that can be introduced with the same system (hardware, software, and tags). This will ensure your facility is able to grow and expand in the future without the need to install a new system or work with multiple vendors. It future-proofs your investment and allows your facility to take advantage of new technologies as they emerge. Since the HHC use case requires Clinical-Grade Locating, your facility would be able to easily add staff duress, patient locating, asset tracking, and management, among others, when and if the time comes. RTLS customers have proven results like increased efficiency, decreased shrinkage, improved staff satisfaction as well as peace of mind, to name just a few. Take a look at some RTLS case studies to see the results.
3. Individual monitoring
You will want to look for a hand hygiene system that allows you to view compliance at the hospital-, departmental-, role-, or individual level. This allows you to dig deeper into missed opportunities and provides the insight needed to facilitate workflow enhancements. Clinical staff are typically diligent and well-trained on the importance of appropriate hand hygiene protocols, but other hospital staff members may not be as informed. Many facilities choose to view the compliance data of additional roles like EVS, transporters, nutrition, etc. because as a manager, you want to know that everyone, clinical or not, who enters a room on your unit is being compliant to help lower the risk of spreading HAIs. Some facilities use these reports as incentives and provide recognition or small prizes to those with the highest compliance on a unit or department. The awareness provided by the system allows for friendly competition and positive reinforcement which get staff excited to wash their hands and increase compliance.
4. Consulting
An electronic hand hygiene compliance monitoring system is an investment for your organization. You will be producing a lot of data, but what do you do with it? You want to look for a vendor who offers customizable consulting services with a well-versed and experienced team of clinical workflow experts. Ideally, the consulting team should include a mix of nurses, PHDs, business analysts, and technologists. The consultants should partner with your facility and help you to understand the data being produced, what it means, and how you can translate it into action and help improve your processes. They will provide your organization with a roadmap to success and ensure you see ROI.
An electronic hand hygiene compliance system provides healthcare facilities with the data needed to see areas for improvement to help increase compliance rates. Research shows, by increasing hand hygiene compliance to at least 70%, hospitals can lower HAIs by 30% -which can save your facility hundreds of thousands of dollars a year and provide a better experience for your patients and staff. Automatic reporting makes it easy to understand compliance and provides insights for meaningful change. These automatic reports can be customized and are easy to export to meet the Joint Commission and Leapfrog Group requirements. Learn more about CenTrak's tried and tested HHC solution.