BLOG
Reporting Hand Hygiene Compliance to Accrediting Organizations - Are You Prepared?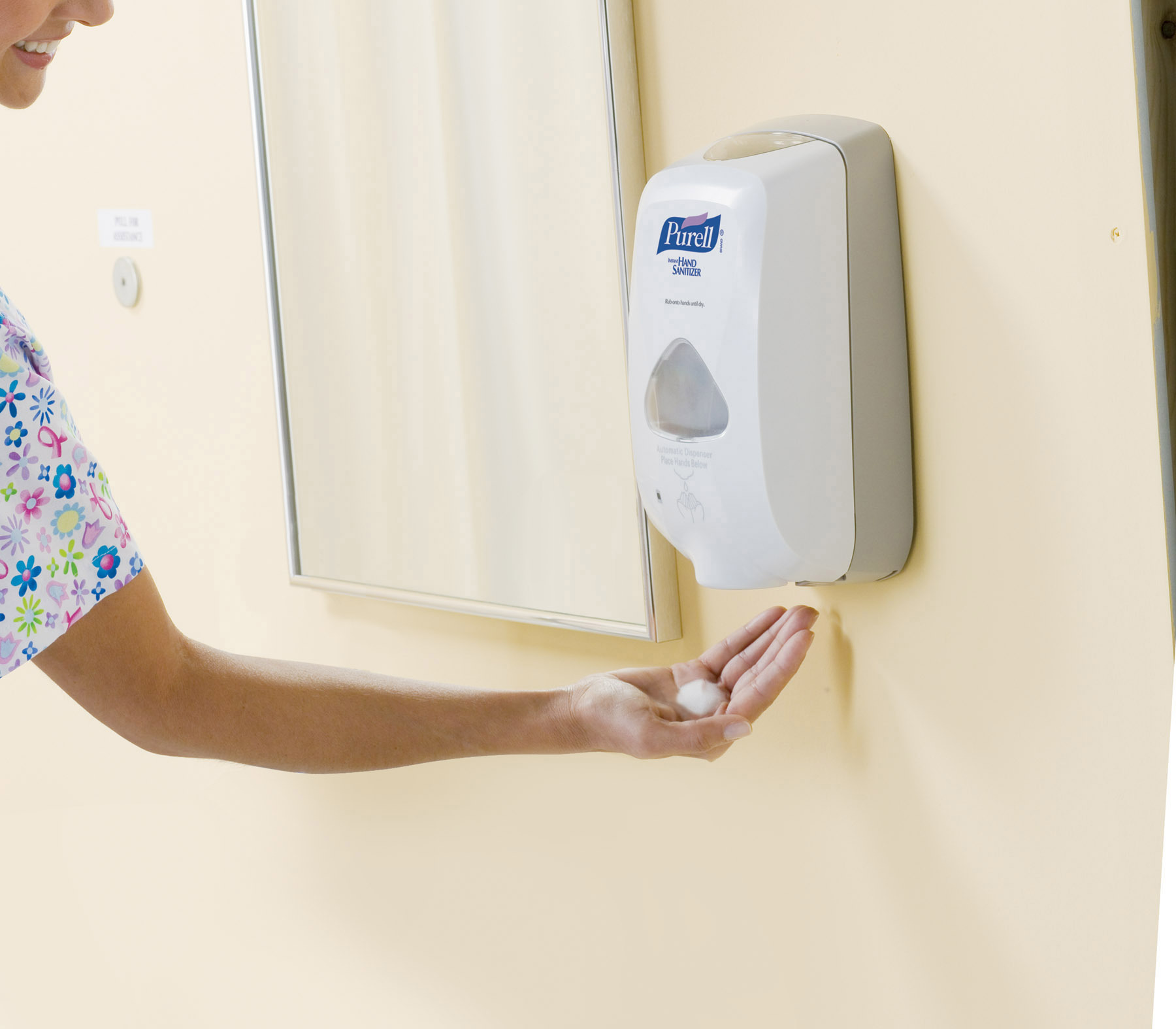 When most people think of hospitals, they think of a place where patients go to heal. Unfortunately, that is not always the case. According to the CDC, about one in 31 hospital patients is diagnosed with at least one hospital acquired infection (HAI). HAIs cost hospitals billions of dollars annually and can negatively impact their reputation, but more importantly, they cause safety concerns for both patients and hospital staff. The CDC states that regular handwashing is one of the best ways to prevent the spread of germs to others.
The Status Quo
Following hand hygiene procedures, such as washing hands before and after entering a patient room, has been shown to reduce HAIs. Hospitals have traditionally measured hand hygiene compliance (HHC) through the "secret shopper" method. This means that an observer is sent to the floor and watches the hospital staff throughout their shift. The observer manually records compliance and non-compliance data. Not only does this manual process require extensive resources, but this method also produces false compliance rates because of the Hawthorne effect (people changing their behavior when they know they are being watched). Additionally, Studies have shown that this labor-intensive method only accounts for less than 5% of all hand hygiene events, making it impossible for hospitals to understand their true compliance rates.
An Increased Focus on Hand Hygiene Compliance
Accrediting bodies like The Leapfrog Group and the Joint Commission are stressing the importance of hand hygiene. The Leapfrog Group has noted that "one in four hospitals must improve hand hygiene practices to prevent infections." Their requirement for observing hand hygiene opportunities has increased from 20 observations per month per patient care unit to a minimum of 200! Since Leapfrog requires 1.7% of all hand hygiene events per ACS to be documented, the number of observations can increase to over 200 per month, depending on the unit size. Facilities who wish to participate in Leapfrog's annual hospital survey are required to document and report their compliance. These compliance audits aim to prevent the spread of HAIs, ensure proper hand washing techniques are in place, and encourage improvement. Manually performing 200 audits or more per month, using the direct observation method, requires a multitude of resources and potential for inaccuracy.
"Leapfrog's new hand hygiene standard applies to both hospitals and ambulatory surgery centers and includes five domains: monitoring, feedback, training and education, infrastructure, and culture. The standard encourages facilities to adopt a multimodal approach to hand hygiene, emphasizing the importance of monitoring and feedback." To make this easier on clinicians, healthcare facilities should consider investing in an electronic hand hygiene compliance monitoring system. The Leapfrog Group states that "While nearly all ASCs and HOPDs are using direct observation to assess hand hygiene compliance, very few have implemented electronic monitoring, a technology designed to more accurately capture the frequency with which staff is cleaning their hands prior to interacting with patients (Figure G).
How CenTrak Can Help:
An automated system eliminates human error and captures every compliance and non-compliance event, providing an accurate facility assessment. Usage of dispensers, canisters, pumps, and sinks are monitored using battery powered sensors that communicate with RTLS-enabled staff badges. This solution automatically collects handwashing compliance data in comparison to hospital protocol on a facility-, departmental-, or even individual level.
The system generates reports that support both Joint Commission and Leapfrog Group requirements and help to educate staff members. These reports show where additional education and training (feedback) is needed to improve compliance rates and eliminates time spent manually collecting data. In addition to retrospective analysis, electronic compliance systems can provide feedback in real-time with a gentle reminder from the staff member's badge immediately after a compliance event is missed, and before the interaction with a patient occurs. For example, if the rule set is that a staff member must wash their hands within 60 seconds of entering a patient room, and 60 seconds have passed without the dispenser being activated, a low audible tone will be heard.
Automatic hand hygiene compliance monitoring systems are an effective and simple infection prevention strategy that can help your facility meet reporting requirements and reduce HAIs – saving hospital resources and increasing patient safety.