BLOG
Top 7 Benefits of Automating Contact Tracing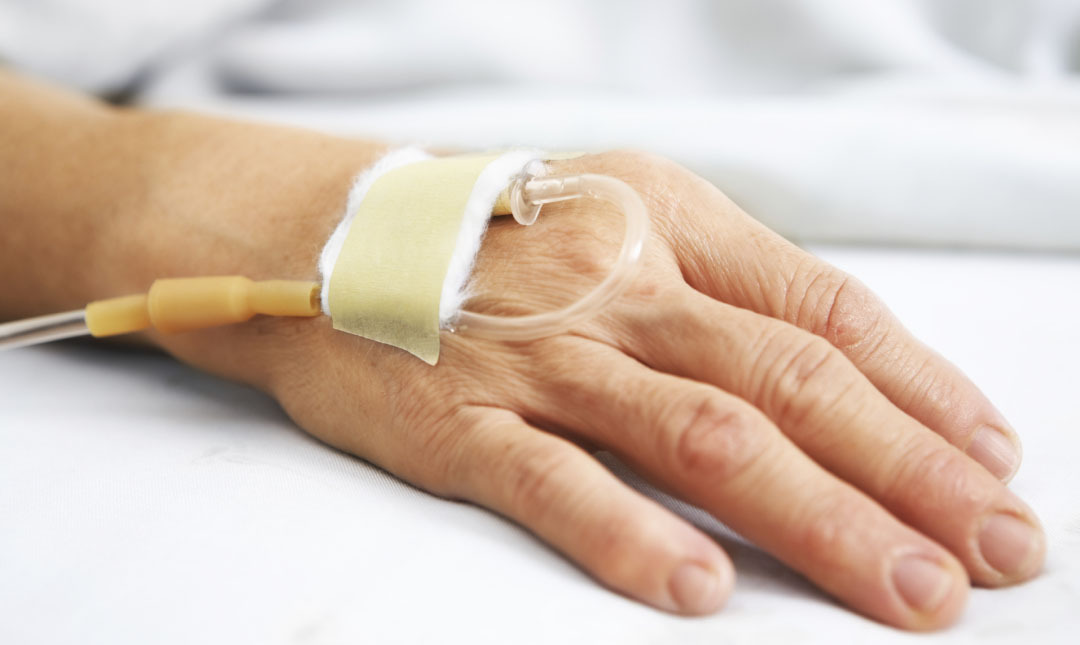 Adam Peck, Director of Marketing
As we mentioned in our previous post, Contact Tracing & Effective Infection Prevention, Real-Time Location Systems (RTLS) provide immediate or real-time tracking and management of medical equipment, staff and patients. RTLS and similar solutions are critical to taking proactive measures against the spread of infectious diseases. Accurate data means smarter, more timely decision-making: By automating important infection control processes such as contact tracing, healthcare facilities can turn to RTLS solutions to find assurance.
According to a recent survey of 1,039 acute care hospitals conducted by the Association for Professionals in Infection Control and Epidemiology (APIC), "Only about 6 percent of American hospitals have infection control procedures in place to effectively and safely handle Ebola patients. Among these facilities, "about 6% said they were 'well-prepared,' and about 5% said they were 'not prepared'."1
RTLS technology gives healthcare organizations the confidence that potential exposure lists are accurate, up-to-date, so that monitoring and treatment are properly targeted. With this added support, healthcare executives are better equipped to fight the spread of infectious diseases more efficiently, comply with Joint Commission outbreak response standards of safety2, through greater visibility and less human error.
CenTrak's Single-Use Patient Tag is ideal for patient contact tracing.
TAG-TRACK-ERADICATE-MONITOR…REPEAT!
Bigger, Better Data

Moving away from manually recorded data (location, temperature, humidity, etc.) to automated RTLS allows for more accurate and complete information
Hospitals that tag their staff, patients, & assets can have accurate records of location data sets for each individual group but also information regarding the interactions among them (staff-patient-equipment)
No need to manually record data means...

Faster Reporting

Improved workflow for staff and patients, and during an outbreak, gathering that information can be as simple as logging into your application and downloading the reports you need. Analysis & communication are a lot simpler as a result.
So what to do with all this data during crisis time? Well, a facility that has tagged all patients, staff, & assets can simply run a report which showed all team members' schedules and location which leads to better communication and response.

Informed Communications Strategy

RTLS can help you not only identify which rooms or units people or equipment was in, but how long they were there. This can help hospital leadership teams decide on communications strategy. For example, you could send a customized email notifications to various groups – a) staff who came in direct contact with an infected patient b) staff who were on-site but not in direct contact with infected patient c) staff and visitors who weren't scheduled/ on-site during the time in question

Disposable and/or waterproof devices

Dispose of or disinfection of any active- RFID tags that came into contact with infected people or objects
Tags which are fully enclosed, and can be fully immersed in cleaning solution are necessary to ensure no further infection risk.

Historical Reporting

Automation not only allows for ease of recording, but also quicker more accurate reporting on this data. Information can be gathered immediately or retrieved later. Most customer-facing applications store data for up to 30 days.

Improve Safety & Security

Enable more complex safety and security use cases, for example door and elevator locking systems. In an isolation-type scenario, access control can be enabled so that all patients, staff, etc. who have not been given specific tags are locked out of the hospital unit containing the infected patient to prevent unwanted contact.

Integrate with EMR/EHR

For infections which are treatable by vaccine, compare schedule & location data set against staff, patient, & visitor vaccinations reports or medical records to determine risk level and send communication. The location-enabled data prevented the miscommunication/grief a mass email (to non-relevant hospital staff) would have caused.3
**Based on recommendations from CenTrak customer case study
Sources:
1 Few U.S. Hospitals Ready to Handle Ebola, Survey Finds http://bit.ly/1tcKReH
2 Preparing for Ebola response in U.S. health care facilities http://bit.ly/1tkZWKY
3*RFID in Healthcare Conference 2014, "Improving Patient Outcomes and ROI With RFID"