BLOG
Prevent Vaccine Product Loss with a Wireless Temperature Monitoring Solution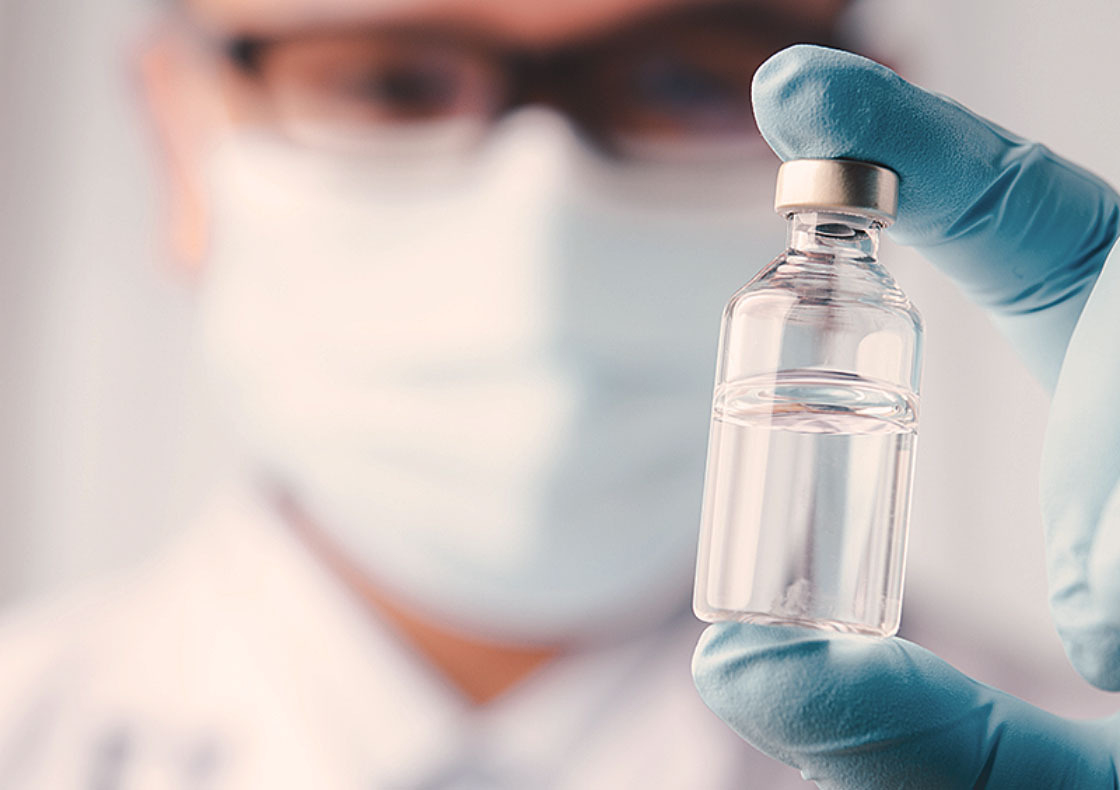 Josette Weinstein, Marketing Coordinator
As we approach the end of the year, people are busy thinking about holiday shopping, finishing up 2015 work projects, family parties, winterizing their homes, and of course seasonal winter treats and beverages. As we all prepare for the busy few weeks to come, there is of course, another force out there gearing up for the winter as well…the infamous influenza virus a.k.a. the flu.
Flu season is one of the busiest times of the year for US pharmacies as vaccines are in high demand with only a limited supply available. Even with last year's vaccine effectiveness being only 20%, this year, people are still lining up at their local healthcare facilities to ensure they are properly protected against the flu virus. Luckily, this year's influenza vaccine supply has spiked back up to an effectiveness of 60%. The increase in effectiveness means that more people are still seeking out inoculations even though we are past November, the peak flu shot month. With the demand for flu shots this high, it's imperative that pharmacies ensure that their influenza vaccines are safe and available for distribution.
Safeguarding Vaccination Inventory
Since flu and other vaccines are a crucial part to ensuring the well-being of people around the world, it's essential that they be stored and maintained in an environment that ensures they are available when needed. If vaccines are not stored between 2⁰C and 8⁰C (35⁰F and 46⁰F), they lose their potency and become ineffective. As there are only a limited number of vaccines available, it would be terrible to lose vaccine inventory due to improper refrigeration temperatures and environmental conditions. That could result in more people contracting the flu (or other vaccine-preventable diseases) and potentially spreading it throughout the community.
So how do pharmacies and healthcare facilities protect their valuable vaccines? A wireless environmental and temperature monitoring solution is the key. Maintaining proper temperature conditions is mission critical to ensuring the vaccines are safe and effective. A clinical-grade temperature and environmental monitoring solution allows pharmacyand healthcare staff to take immediate action when storage conditions fall outside of safe temperatures.
Manually recording vaccine refrigeration temperatures has the potential for inconsistent data and inaccuracy. Clinical-grade environmental and temperature monitoring systems are easy to use and customizable, allowing the user to monitor and document a range of information, such as temperature, humidity, and other important conditions. At the application-level, pharmacies can view refrigeration groups and receive alerts when units are outside of their monitored threshold. This ensures that USP 797, CDC, the Joint Commission, the Board of Health, and other compliance standards are met and more vaccines are available.
These types of systems can generate a variety of useful reports on multiple units, display an example of the report before printing or exporting, and provide alerts such as low battery warnings to prevent transmission interruptions. Customizable alert notifications allow the user to set the parameters and designate the alert method used.
Learn More
To learn more about wireless environmental and temperature monitoring solutions and how they can help safeguard vaccines and other pharmaceutical inventory, download CenTrak's Environmental Monitoring for Vaccines Overview.