BLOG
Choosing the Most Advanced Healthcare Infant Security Solution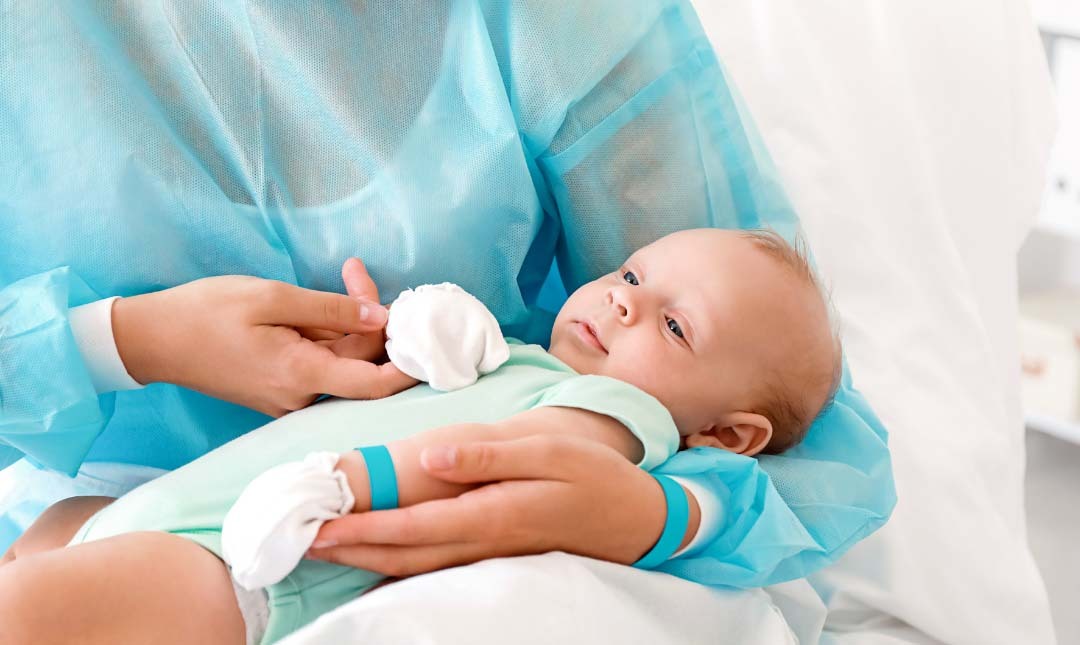 Josette Weinstein, Marketing Coordinator
Last week, Seton Medical Center Hays received one of the scariest threats a hospital can receive, an infant abduction warning. The Texas hospital was warned that at some point that week "unauthorized persons" would enter the hospital and leave with an infant in-hand. Luckily, no abduction attempt was ever made and all the newborns are safe and accounted for.
On that very same day, a woman abducted a three-day-old infant boy from a Louisiana hospital's maternity ward. The woman allegedly befriended the mother and left the hospital with the baby when the mother visited the restroom. Fortunately, the child was found an hour later at the kidnapper's home, safe and unharmed.
As scary as these situations are, they are a very real possibility. Unlike the situation that happened in Texas, most of the time there are no warnings – once the newborns have been taken, there are only moments to react, if it's not too late. Over the past 32 years, 133 infants have been abducted from healthcare facilities; of those 133, five children are still missing.
The best way for healthcare facilities to protect their most vulnerable patients is to be proactive rather than reactive by installing a clinical-grade infant protection system. These infant security systems offer cost-effective, facility-wide protection for babies, defending them against abduction attempts and allowing clinical staff to know the precise location of every infant at all times. Should an unauthorized attempt to leave the facility with a protected newborn occur, the platform will immediately set off an alarm, capture video image, activate door locks, and even hold selected elevators. This level of security and visibility provides families with the peace of mind that their babies are always safe and sound.
Features of a Clinical-Grade Infant Protection System
When looking for the most advanced, clinical-grade infant protection solution for your healthcare facility, it's important to make certain that the system has the following features:
Infant Tags – These infant tags are critical for providing necessary visibility into the baby's location and protection from abduction attempts. The smartest infant security systems provide skin-sensing tamper detection which generates instant alerts if the tag is removed from the newborns' skin or stops communicating with the system. The size of the tags is important too! Be sure to find small, comfortable, and unobtrusive tags as to ensure that the baby remains happy and content at all times.
Bassinet-Level Visibility – When not in their mothers' rooms, infants are often kept in NICUs or maternity ward rooms together with other newborns. For this reason, it's imperative to know the exact location of each baby in the department. By implementing a newborn security system that can provide visibility down to the bassinet or mother's bed-level, healthcare facilities can know with certainty the exact location of every baby under their care at all times.
Mother-Baby Matching – Another level of protection is ensuring that the proper child is paired with the correct mother. Clinical-grade infant protection platforms should incorporate mother-baby matching. If a baby is brought to the incorrect mother's room, an instantaneous alert will occur. Mothers and families can always feel at ease that they are bonding with and bringing home the right child.
Analytics – For hospital administration, it's critical to see results from any investments. This means you need a solution that can easily generate reports showing infant movement, alarms generated, and all prevented abductions.
Learn More
To learn more about clinical-grade infant protection solutions and how they can protect healthcare's most vulnerable patients, register for our upcoming webinar: Protect Infants with a Clinical-Grade Safety & Security Platform.