BLOG
Seamlessly Align Infant Security With Clinical Workflow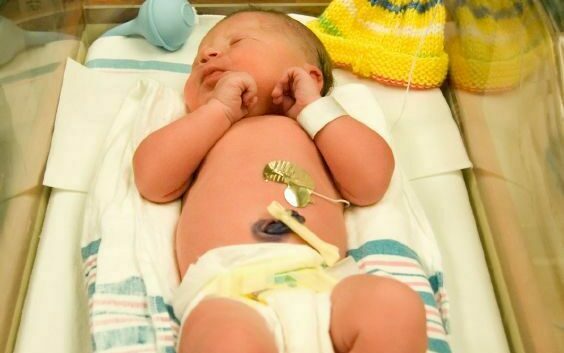 Hospitals take extra time and care to protect newborns from the time of their birth until they leave to go home, but there's always more that can be done to protect their most vulnerable patients. Not only does increased infant security boost a hospital's reputation, but it also gives peace of mind to the nursing staff and to new parents that if an emergency situation arises, their babies would be protected.
Completely safeguarding infants isn't easy. One of the most common complaints about infant protection, in particular, is the lack of efficiency and simplicity in the system. Whether responding to major security concerns or everyday discharges and transports, no staff member has the time to spend clicking through multiple computer programs or walking back and forth to constantly check on alarms.
Streamlining the protection system can help improve workflow and allow staff to spend more time where it matters: patient care. The following steps can improve the process and make infant protection more efficient and effective:
1. Automate Processes for Nurses and Staff
The best kind of infant security system is one that nursing staff barely needs to worry about day to day. Instead of hiring additional staff or integrating several types of software, automated solutions allow staff to monitor a baby with only one tag and one security system.
Further, a hospital's automated infant protection system should fully integrate into its alarm system to provide maximum protection from abduction attempts. This means automatically locking doors and shutting off elevator access to certain floors. In an emergency situation, an automated process is vital in securing the newborn as quickly as possible.
2. Automate Room-Level Infant Security
Nurses walk an average of three to five miles a day during a 10-hour shift, and they're expected to complete over 70 tasks an hour. Walking back and forth between infants' rooms and workstations to manually check on an infants location takes up valuable time necessary for patient care, while hiring full-time security staff to stay in each room uses money and resources that could be spent elsewhere.
Automated room-level protection allows staff to monitor infant security from the nurses' station without the need to check on their whereabouts manually. Nursing and security staff can avoid taking the unnecessary time by incorporating room-level infant monitoring at the nursing desk.
3. Use an Integrated RTLS Like CenTrak's newbaby™
A state-of-the-art infant tracking software solution gives staff and parents peace of mind 24/7. Today's busiest hospitals prefer CenTrak newbaby due to its efficiency in aligning infant protection and workflow.
CenTrak newbaby utilizes the CenTrak Security Solutions platform and integrates with its industry-leading Real-Time Location System (RTLS) for accurate location tracking for all infants and even the mother.
A security solution using RTLS provides an immediate patient-tracking solution using tamper-proof tags that instantly notifies staff when tags are removed or tampered with or when an infant is not correctly matched to its mother. The ability to keep a watchful eye on infants with instant results creates improved abduction alerts and secure mother and child matching. The easy-to-use software also allows nursing staff to focus on infant care rather than on cumbersome, time-consuming technology.CenTrak is the leading solution in infant security in hospitals. Contact CenTrak today to request a demo and to learn more about our infant security platform features and applications.