BLOG
Improving Patient Care and Satisfaction: Next Phase of Healthcare IT at HIMSS 2016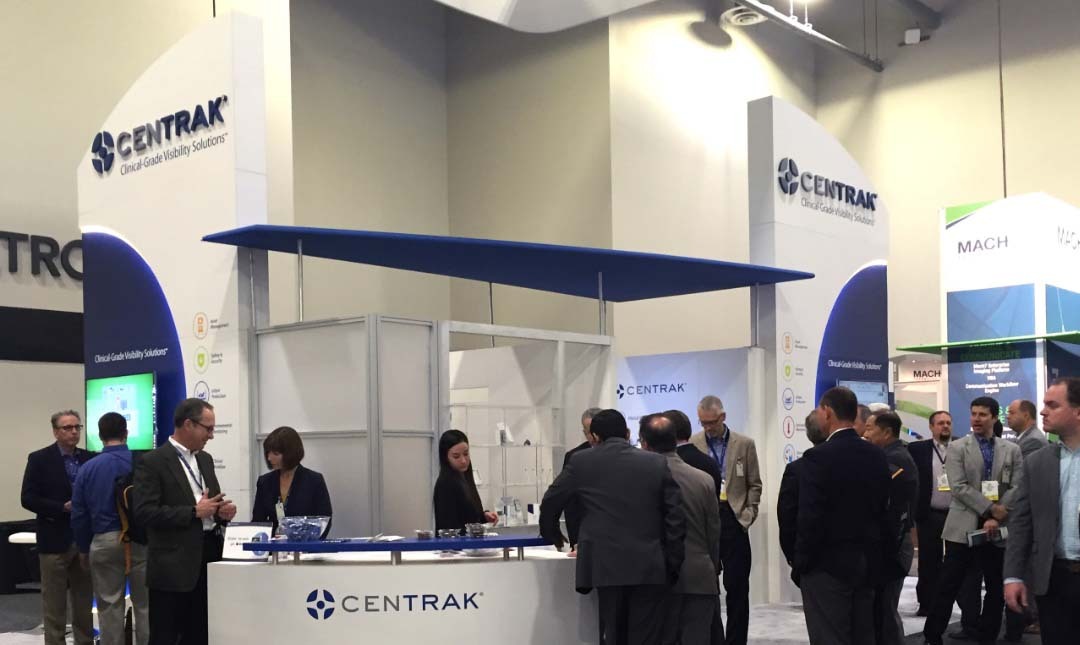 Steve Bollinger, Vice President of Sales
The Healthcare Information Management System Society (HIMSS) conference is the Super Bowl™ of health IT. This year, there were over 50,000 registered attendees and exhibitors mostly from large healthcare organizations. The broad scope is impressive. HIMSS encompasses everything healthcare IT-related, and I mean everything. It's easy to get lost in the crowd; however location information has become an increasingly important component as an enabling technology for a myriad of applications.
Patient-Centric Technology Solutions
While HIMSS16 is ultimately a healthcare conference, in past years it has been more tech-IT focused and less patient-centric. The goal has always been to leverage technology on behalf of the patient. This year was different.
According to Tom Martin, Ph.D., Director of Healthcare Information Systems for HIMSS, "The healthcare ecosystem is increasingly converging on patient-centric technology solutions. The role of the [healthcare] provider is to expand far beyond the walls of the exam room, especially as [the US] healthcare system transitions towards value-based purchasing. The Connected Health findings illustrate the interactive relationships between physicians and individuals and technology as a means to advance comprehensive health and healthcare."
Future trends are moving toward bringing technology to the bedside. There is a real opportunity for facilities to utilize an enterprise-wide visibility platform. This technology provides healthcare facilities with the means to ultimately increase patient care and satisfaction, leading to a better overall experience.
Crossing Organizational Boundaries
Interoperability is a popular buzzword defined as the ability for health information systems to work together within and across departments in order to advance the deliverability of healthcare. Clinical-Grade Visibility technology is in its capabilities to optimize workflow across all healthcare departments leveraging the same infrastructure (a.k.a. RTLS hardware). This common infrastructure can simultaneously help a nurse locate an infusion pump the moment it's needed and ensure that diagnostic samples in the lab are being stored and maintained at the appropriate temperature. Both processes are equally as important in ensuring the best patient care possible; both are seamlessly working together like gears in a well-oiled machine.
Patients are constantly moving – whether they're receiving X-Rays, walking for rehabilitation, or switching from pre-op to the OR. Location information provides real-time visibility into the exact location of each patient throughout the facility, allowing all departments to continue to operate more efficiently.
Overall, I think the emphasis on patient experience is becoming more and more critical to all healthcare facilities. Location information and the ability to not only automate processes, but enhance the patient experience, is not the next phase of healthcare; it is here. It is now.
During the conference, Wake Forest Baptist, and academic medical center in North Carolina, presented their views on using location technology as a means to revolutionize patient care as well as their operational workflow processes. With the addition of their Office of Enterprise Visibility and "SPOT" program, Wake Forest Baptist prioritizes patient care and strives to constantly create the "ultimate patient experience." If you missed the HIMSS session, view a webinar on their success here.
Super bowl™ is a registered trademark of the National Football League.