BLOG
CenTrak Releases Connect Pulse™ Mobile: The Future of Battery Management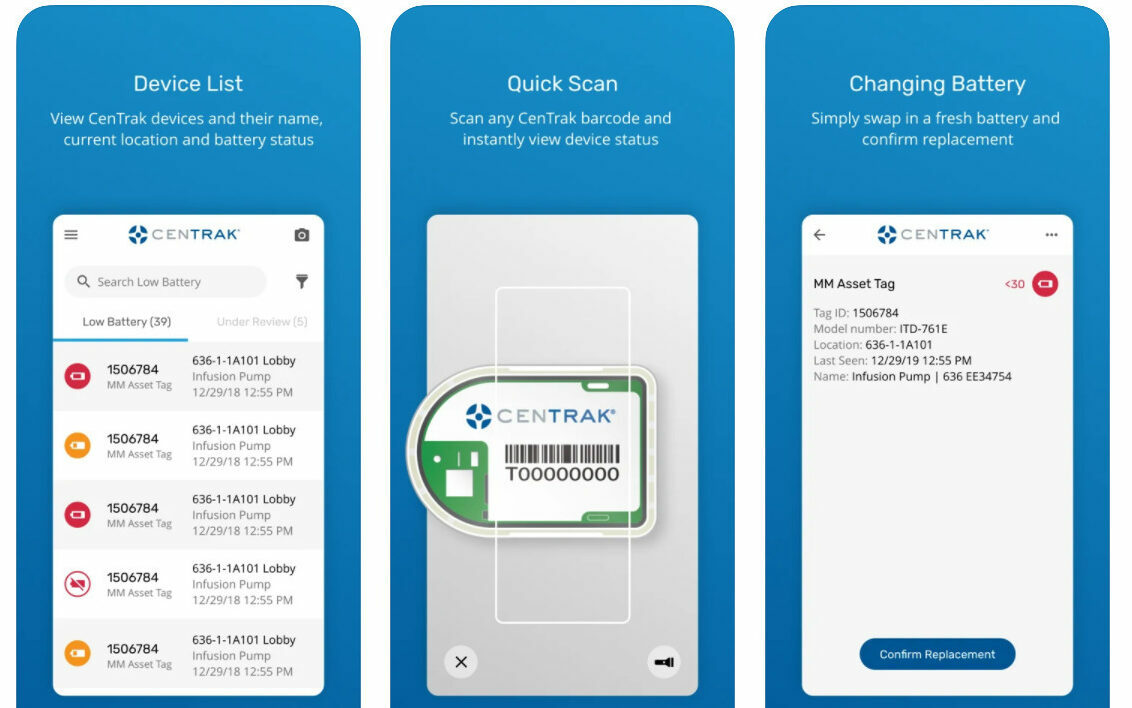 Battery management is a significant consideration for healthcare facilities with Real-Time Location Systems (RTLS). If not properly planned for, staying on top of the battery maintenance schedule can become overwhelming and disorganized. With CenTrak's new and improved Connect Pulse™ Mobile, battery change and hardware maintenance headaches become a thing of the past. Connect Pulse Mobile is an application available on Android and iOS that is used by CenTrak customers to view device details, aid in battery replacement, and troubleshoot device health issues, putting control into the hands of the user.
Connect Pulse Mobile was created to make hardware maintenance more efficient and to reduce the burden on facility resources. Focusing on simplicity, the goal of this app is to clearly show users where and when action is needed to optimize system health. With the mobile app, customers can scan CenTrak barcodes using their smart devices to view battery status and other information, such as device name, current location, and reporting status. It provides full support for battery changes and allows CenTrak to provide direction and best practices to users in real time.
"A core competency embedded into the CenTrak culture is a focus on simplicity." Said Mark Bildeaux, Director of Product Management at CenTrak. "With Pulse Mobile, our product team has focused on giving users clear indications of open actions related to the maintenance of their CenTrak hardware and advanced visibility into when exceptions occur during the battery change process. In addition, the availability of real-time location updates in the app gives users a powerful mobile asset and tag locating tool."
Connect Pulse Mobile provides many benefits such as quickly locating assets by searching for their name or location, performing audits by scanning a device or using the search tool, and conveniently documenting changes or observations on the go. It assists users with upkeep and management of RTLS devices and automatically logs any action performed to keep record for reporting purposes. Updates are made in real-time, ensuring everyone on the team is aware of the maintenance performed.
Ensure a healthy and successful RTLS deployment and bring greater visibility to the facility's CenTrak device inventory. Connect Pulse Mobile eliminates the inefficient process of manually locating low battery devices and recording maintenance updates. Staff can quickly and easily view device information