BLOG
How RTLS Technology is Enhancing the Patient Experience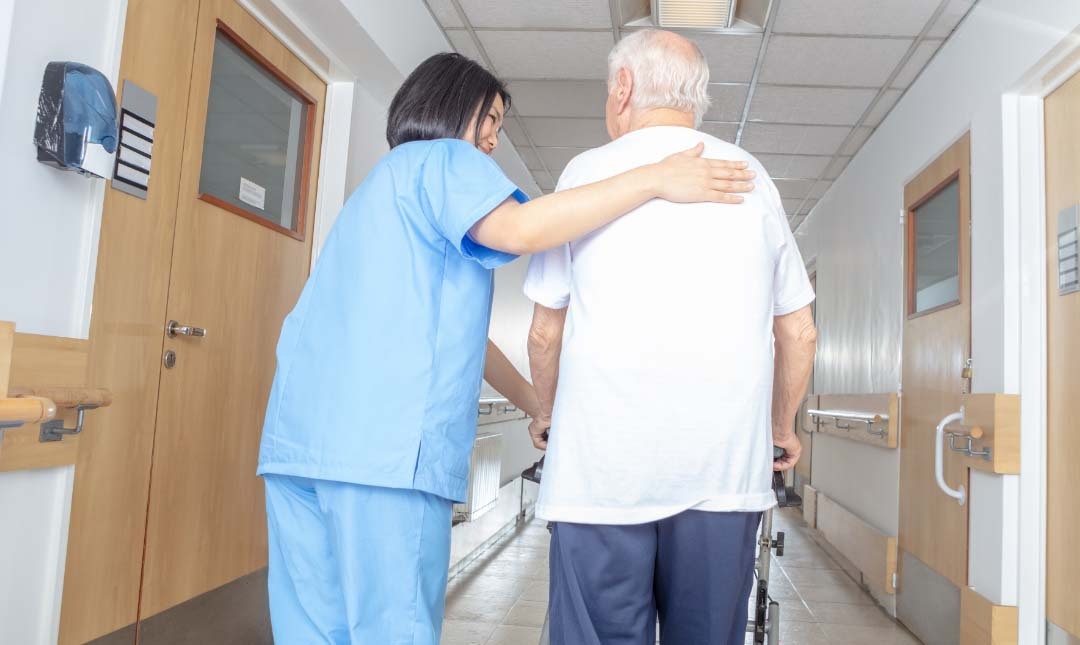 Technology is evolving the world today as we know it. Most innovations are to help increase communications, advance customer interaction, and get product into the hands of the consumer faster, easier and more efficiently. Healthcare is at the forefront of utilizing advanced technology to help streamline processes and provide a more healing environment to patients. According to a Transparency Market Research report, the wearable medical device market, such as Real-Time Locating System Sensors (RTLS), are experiencing an annual growth rate of 16.4% within the healthcare industry. This technology is helping to automate the documentation of data, enrich staff communications, and heighten safety; all to enhance the overall patient care experience.
Every year hospital staff are encouraged to learn hundreds of new technology devices and drugs passed by the FDA. When fully adapted by staff, technology like RTLS, can help make the caregiver's jobs easier, not harder. RTLS technology helps launch performance improvement initiatives, so processes are fine-tuned, time is no longer wasted, and patients are reaping the benefits. Here's how:
Automate documentation: RTLS badges trace real-time movement of staff and location of patients. It automates the documentation of patient and staff activities and collection of daily metrics. The tracking information displayed via AV monitors helps staff locate patients, caregivers, assets, and equipment to speed up the process and delivery of patient care. Data is used to help eliminate many manual procedures and reduce delays and wasted steps, so caregivers can spend more "quality" time with their patients. It is imperative for executives to design proficient staff workflows and patient flows to increase the efficiency of hospital care. RTLS supports the intelligent formation of care delivery, which improves not only the patient experience, but gives clinicians the time and information they need to unravel complex patient problems.
Nurse Call Integration: Nurse call is a necessary life-safety system that is used within every acute hospital throughout the U.S. Over the last 10 years developments have been made to connect staff-to-staff and staff-to-patient interactions within every hospital department. RTLS has been designed to integrate into nurse call systems and their wireless devices so caregivers can answer patient calls from anywhere on the hospital floor. This integration has improved the processes hospitals use such as: rounding, fall risk, call cancelation, bed turnover and more. It is imperative for administrators to determine time lapses between calls and responses to make sure communications are received within a timely manner. Time delays can lead to patient injury, lulled healing, and other crucial repercussions. The three technologies (RTLS, Nurse Call and Wireless Devices) have become the communication lifeline for nurses who rely on this advanced function for them to do their jobs effectively. The patients benefit from getting immediate response, more time with caregivers, and quieter more healing environment.
Patient Safety: Safety is an important component of overall patient care. Patients need to feel safe and secure when being treated at any hospital. RTLS is used in various ways to ensure patients are protected, monitored, and not contaminated by infectious diseases. With the ability to monitor both patient movement and location, RTLS controls patient wandering and notifies staff if they cross over into restricted areas. It also assists in infant protection, partnering mom and baby badges to ensure they match. Another component of RTLS is the communication of infections or diseases and exposure to assets with full contact tracing reports during a potential outbreak. This helps to eliminate contaminated equipment from being reused without proper sanitation. Innovative solutions linked to hand hygiene also monitor the dispense of soap used by staff to ensure hands are washed prior to any patient interaction. With RTLS enhanced safety features, patients are protected and can concentrate more on their wellness and healing.
Technology is used to help hospital staff provide better patient care. RTLS is a solution that supports staff efficiencies, integrates to nurse call to enhance communications, and ensures patient safety. The benefit of RTLS for staff helps them eliminate wasted steps and streamline processes to enhance the entire patient hospital experience.