BLOG
CenTrak Recognized as Finalist among Emerging Technology Companies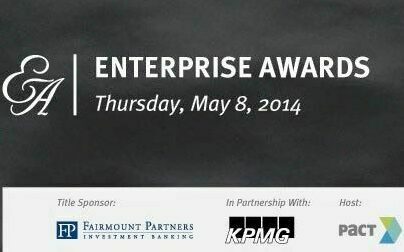 This week we are honored to be attending the 21st Enterprise Awards black-tie gala, hosted by the Philadelphia Alliance for Capital and Technologies (PACT), KPMG, and Fairmount Partners. CenTrak has been recognized as a finalist for PACT's 2014 Enterprise Awards in the Emerging Technology Companies category and look forward to meeting our fellow nominees at this year's ceremony.

The Emerging Technology Company Award is sponsored by Internet Capital Group, Inc. (ICG), a "leading cloud-based software and solutions automating business processes in insurance, government and compliance." In regards to award criteria, the nominated companies are nominated base on key considerations, as per the Enterprise Awards website, include:
Product or service innovation including proprietary technology or other advantage.
Company milestones including strategic decisions made by management that led to growth in revenues and/or earnings
Strength of management team including ability to raise capital
Profitability or demonstrated ability to achieve profitability such as strategy to achieve break even and the ability to realize high gross margins.
To learn more about other award categories, finalists, past recipients, sponsors, and judges visit the Enterprise Awards site:
http://pact.gpcc.com/