BLOG
6 Success Factors for Effectively Implementing an Environmental Monitoring System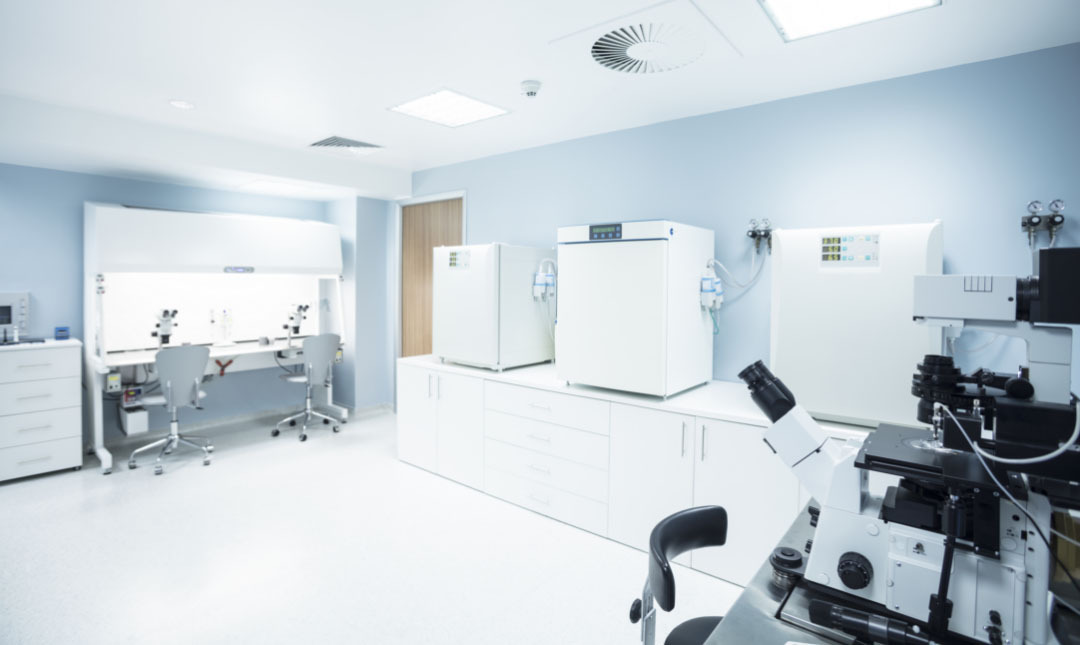 The COVID-19 pandemic forced many healthcare organizations to take a comprehensive review of their environmental monitoring processes. Most hospitals already have an automated environmental monitoring system in place, where temperature probes are placed in clinical or pharmaceutical refrigerators and freezers to constantly monitor the temperature of these units to ensure they stay within the desired and regulatory required ranges; however, many hospitals struggle with properly managing the related processes, such as managing alerts generated by the system.
As we work with healthcare organizations to improve their environmental monitoring processes, there are 6 proven steps we recommend our clients follow:
1) Create a RACI Chart
A RACI chart, also known as a RACI matrix or RACI model, is a diagram that identifies the key roles and responsibilities of each person/team against all elements of the solution, as well as regulatory requirements such as compliance reporting. Creating a RACI chart is an excellent exercise in creating a detailed process diagram outlining all tasks and decision trees related to temperature monitoring and alert management.
2) Define Standards
Successfully implementing an automated environmental monitoring system is not easy. On average, a 500-bed hospital has over 1,000 condition-sensing tags. Therefore, defining standards such as standardized temperature ranges by sensor type as well as naming conventions for sensors, locations, and alert groups can make or break the usability of the system. With clear naming standards, the system will be easier to maintain and support, and the organization can avoid misinterpreting data.
3) Set Priority Levels
No one likes to say it aloud, but a massive failure can happen, e.g. due to natural disasters such as an earthquake, or some other unforeseen event. Therefore, there needs to be a clear understanding of the value of the contents of the temperature-control units being monitored. This allows for appropriate escalations as well as prioritization of corrective actions. For example, a freezer holding research samples or human specimens, or fridges with vaccines or blood units, would take priority over fridges in patient rooms or units with warming blankets. The information about the value of the content is also very helpful in calculating the ROI on the automated temperature monitoring solution. Many of our clients see double or triple ROI just by preventing a single incident from happening when the content of the temperature-control units could be jeopardized. In some instances, the incident was due to someone leaving doors ajar, but there were also instances when, through monitoring trends in temperature readings, staff could identify and fix or replace units that were failing over time, thus preventing inevitable spoilage.
4) Establish a Change Management Process
Making changes to an initially established process is normal. However, what is risky for the organization is not having a clear understanding of who approves recommended process changes and communicates them back to staff members. For example, as compliance ranges for temperature-sensing units must align with hospital policy and regulatory requirements, no change should be allowed without proper authorization. Thus, the ability to change approved alert ranges in the temperature monitoring system should be approved by the governing body, and the ability to change them should be limited to a small group of authorized users.
5) Monitor Volume of Alerts and Response Time
Once the automated temperature monitoring system is in place, healthcare organizations are often overwhelmed with the number of alerts the temperature sensors are generating. With manual temperature monitoring, staff likely checked the unit's temperature twice daily, potentially missing large variations in temperature throughout the day. An automated temperature monitoring system typically sends the readings every 5 minutes, which allows staff immediate awareness of out of range events thereby improving compliance, eliminating spoilage, and what is most important – ensuring patient safety.
6) Centralize Alert Management
The solution that works well for our healthcare clients is centralizing alert management that directs all out of range alerts and all inactive sensor and probe disconnect notifications to a centralized call center (the alert can also simultaneously be sent to a sensor owner). The call center would notify the sensor owner of an out-of-range event and the sensor owner would be responsible for investigating the issue and addressing the issue on site. If unable to, the sensor owner would request the call center to submit a work order to facility engineering or a designated vendor. The most important value of a centralized response center is the ability to escalate the problem, seeing if the issue is widespread or isolated, and keeping a pulse on properly closing the alert. The centralized model has proven to be the most effective in ensuring that alerts are appropriately responded to, and that issues are addressed in locations where staff is not available 24/7, such as clinics, or where facilities are closed on weekends or holidays. The call center can also be responsible for completing daily compliance checks if required, while sensor owners maintain accountability for reviewing data and logs.
The value of an automated environmental monitoring system is tremendous; however, as we illustrated here, the organization needs to know how to deploy and manage it correctly. If you would like to discuss in more detail how to successfully implement an automated temperature monitoring system in your facility, please give us a call; we will gladly share our knowledge.