BLOG
Wake Forest Baptist Medical Center wins 2 Intelligent Hospital Awards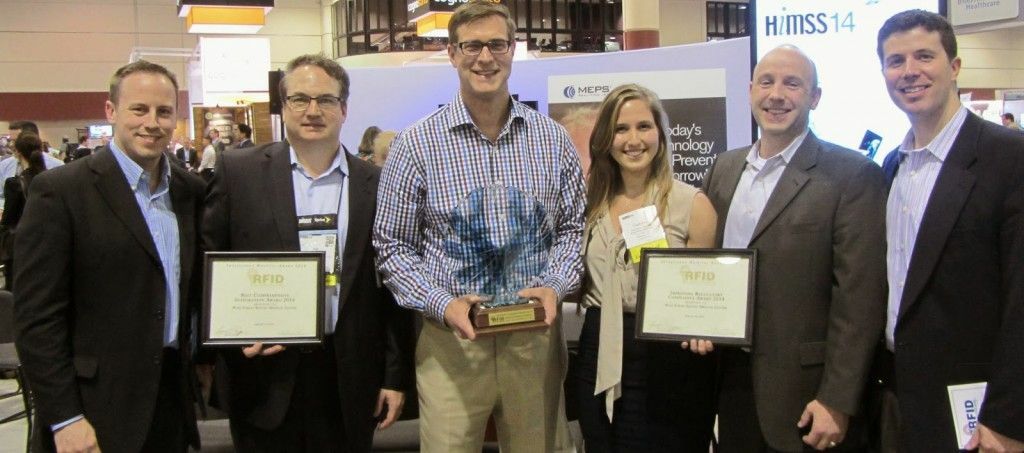 CenTrak & Wake Forest Baptist Medical Center's Enterprise Visibility Team shown at HIMSS 2014
CenTrak would like to congratulate the Wake Forest Baptist Medical Center's Enterprise Visibility Team (shown above) for their recent successes implementing both real-time location system and environmental monitoring solutions.Wake Forest Baptist Medical Center's uses CenTrak's Gen2 IR RTLS hardware and Intelligent InSites' operational intelligence software as part of their enterprise visibility solution. The Intelligent Hospital, part of the RFID in Healthcare Consortium, has recognized the medical center with two awards at this year's HIMSS 2014 Conference: Best Comprehensive Integration Award and Improving Regulatory Compliance.
In Improving Regulatory Compliance, Wake Forest mentions: "6,000 doses of flu vaccines valued at $90,000 would have been discarded and repurchased if the temperature has not been adjusted." And as quoted from the Intelligent Hospital Awards presenter, the "success of these efforts has resulted in a culture of staff eagerly submitting ideas of how real-time data can be tied to new or existing systems to improve [patient & staff] workflow and ultimately the patient experience."
The Healthcare Information and Management Systems Society, or HIMSS, Conference showcases innovations of hundreds of vendors in healthcare technology field. HIMSS is a non-profit organization committed "improving healthcare quality, safety, cost-effectiveness, and access, through the best use of information technology and management systems."
This is the second consecutive year CenTrak customers have been acknowledged among the most innovative healthcare organizations at RFID in Healthcare Consortium's Intelligent Hospital Awards.