BLOG
Resident Tracking is Superior to Security Cameras for Assisted Living Facilities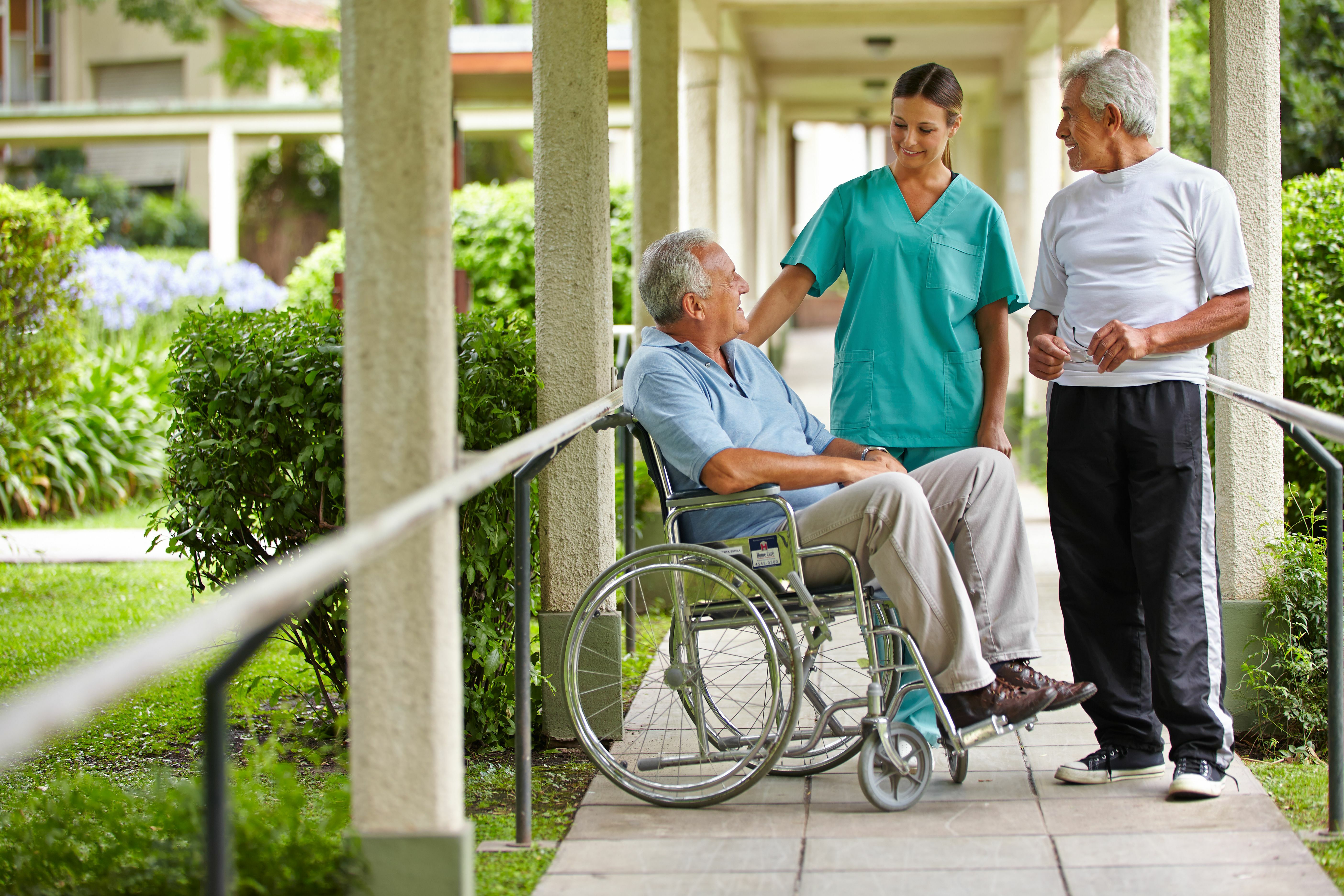 Josette Weinstein, Marketing Coordinator
Earlier this month, Illinois state legislation passed a new law that allows nursing homes to install surveillance cameras throughout their entire facility. While this new state law does not go into effect until January 1st 2016, Illinois has joined California, Washington, Texas, Oklahoma, and New Mexico in their efforts to install these cameras in an attempt to improve resident care and security in assisted living facilities.
These new laws are in response to the numerous incidents that occur in these communities every day; incidents such as residents wandering from their room, residents falling or getting injured, as well as protecting caregivers from dangerous and potentially life-threatening attacks.
---
From exit protection, to tamper detection, our comprehensive wander management system for healthcare maintains simplicity across the entire healthcare enterprise.
---
Security Cameras: An Outdated Technology
While all long-term care facilities should have a security system in place to protect their residents and staff, security cameras may be the first solution that comes to mind, but they may not be the best. Unless you have a staff member watching camera feeds 24/7, it's impossible to know in real-time when hazardous situations are occurring.
Even if you have a team dedicated to watching facility cameras around the clock, it's impossible for them to monitor every room during every second of every day. It's not practical and it's not very efficient. There could be a time gap of seconds or even minutes before someone notices something going wrong—in many dangerous situations such as a wandering resident, those extra minutes can mean the difference between a staff member finding the wandering individual and politely redirecting them or that same resident getting hurt.
Security cameras in every room can also be viewed as an invasion of privacy by the residents inhabiting these facilities. While residents and their families tend to welcome the peace of mind safety has to offer, the feeling of constantly being watched and observed may unnerve those constantly being filmed on camera. This discomforting feeling may cause residents to become aggressive or withdrawn which can lead to more attacks on staff, other residents, or the destruction of property.
So what can these facilities do to simultaneously protect their residents in real time and respect their privacy? The answer is implementing a clinical-grade resident visibility solution. This system can support room-level locating, wander management, and access control all without the need for staff to constantly monitor the system.
Clinical-Grade Resident Visibility
Sanctuary Care at Rye™ is a long-term care community that focuses on residents with mild to moderate cognitive impairment and memory loss. Before utilizing a clinical-grade resident visibility system, Sanctuary Care relied solely on strict rules and security cameras to help protect its residents.
This provided staff with limited visibility and did not allow caregivers to react quickly enough to threatening situations—they wanted something better; something that would allow residents to have the freedom to interact with other residents and the community's abundant amenities without the sense of being on constant "lock down."
Within 6 months of implementing their resident visibility solution, Sanctuary Care vastly improved caregiver response time, increased community operation workflow, and received such a positive response from residents and their families that once the community reached capacity, they accrued a very large waiting list.
Staff know where residents are inside the community at all times and no longer waste time searching for a specific person; this allows them to spend more time caring and interacting with their residents. This solution has prevented countless hazardous situations and overall increased the happiness of the residents living there.
Clinical-grade visibility solutions are completely programmable to allow certain residents to pass through designated access points, for example to reach a common area, while other residents remain secure and protected within different areas.
This solution becomes the first line of defense against resident wandering and sends out immediate notifications and alerts once a resident has wandered too far out of bounds. If an unsafe situation arises, staff can quickly summon help to their exact location utilizing the staff-alert feature.