BLOG
CenTrak Joins the Fight Against Cancer by Participating in the Relay for Life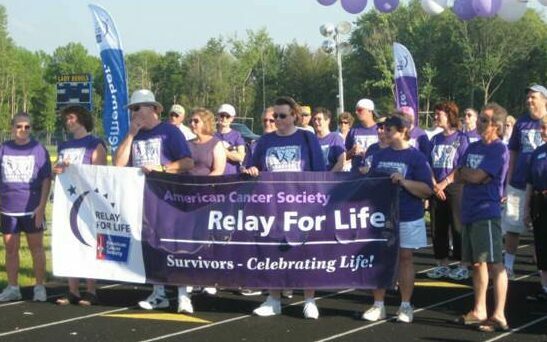 Josette Weinstein, Marketing Coordinator
Cancer is among the leading causes of death worldwide. In 2015, an estimated 1,658,370 new cases of cancer will be diagnosed in the United States; of those diagnosed, over 35% of them will die from the disease. The most common forms of cancer are breast, lung and bronchus, prostate, colon and rectum, bladder, melanoma of the skin, non-Hodgkin lymphoma, thyroid, kidney and renal pelvis, endometrial, pancreatic, and leukemia.
The Fight Against Cancer
Each year, over four million people participate in the day-long walk, Relay for Life, to help raise funds and awareness for those currently battling and those that have survived cancer. According to the National Cancer Institute, national expenditures for patient care for those combating cancer totals $125 billion and is predicted to increase to $156 billion by 2020. Relay for Life, hosted by the American Cancer Society (ACS) aims to help reduce the burden of those crippled by treatment costs – all funds raised in a city or town benefits those battling cancer in that same area. ACS believes that cancer does not only affect the individual, but it has a rippling effect that touches an entire community.
CenTrak is sponsoring this year's Relay for Life of Newtown being hosted at Council Rock High School South on June 20th. With a large team of employees participating in the walk, CenTrak is standing up to cancer in the Newtown, Pennsylvania community. Ensuring that someone from the team is walking throughout the 12-hour relay, CenTrak is helping show that cancer never sleeps and that it's a battle that can only benefit from teamwork.
What makes Relay for Life Special?
One of the key events that occur at each Relay for Life is the Survivors lap. During this first lap of the relay, all cancer survivors at the event walk around the track to celebrate their victory over cancer. As the survivors walk, they are cheered on by all other participants who line the perimeter of the track. The ACS also recognizes and celebrates the caregivers who gave their time and support to their loved-ones during their battles. All caregivers are honored in the same way by walking the second lap around the track.
After dark, the Luminaria Ceremony honors those who we have lost to cancer and those whose fight continues. Lit candles are placed inside personalized bags and are placed around the Relay for Life track. This ceremony serves as a chilling reminder of how deadly cancer can be and why the fight is so important.
Last year, over 40 teams raised nearly $80,000 for the cause! This year, ACS is determined to break that record with more teams walking and more money raised. To increase participation, the Relay for Life of Newtown will be taking place from 10am-10pm rather than the usual 24 hours. The event will include food, family-friendly activities and entertainment, as well as the love and support all those who came out to support the American Cancer Society and all those who have been affected by cancer in the Newtown area.
Learn More
To learn more about cancer and it's symptoms as well as treatments and support, please visit the American Cancer Society's website at https://www.cancer.org
To find more information about a Relay for Life in your area please visit their dedicated event website at https://relayforlife.org