BLOG
Contact Tracing & Effective Infection Prevention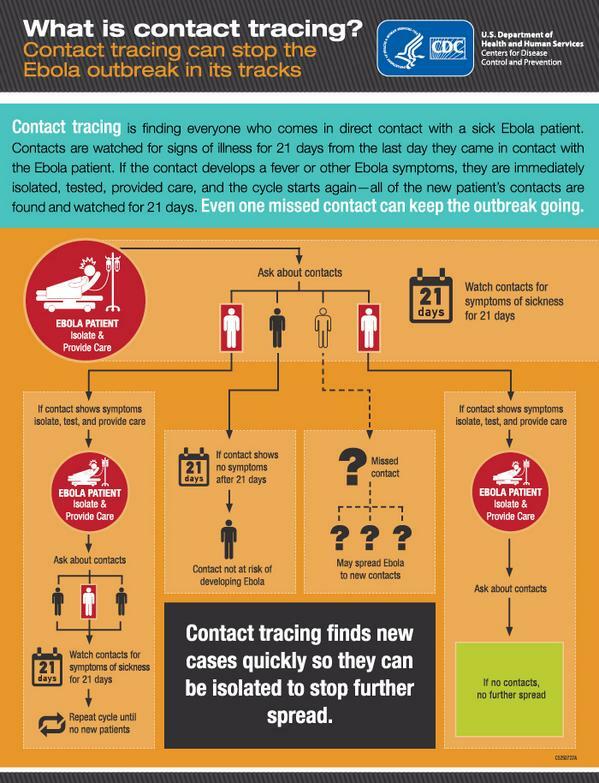 Adam Peck, Director of Marketing
As a result of the recent Ebola outbreak, healthcare execs across the country and around the globe have been reevaluating the recording of their hospitals' staff, patient and visitor interactions. Supporting and improving
infection prevention
best practices, as per the Centers for Disease Control (CDC), is imperative to both a healthcare facility's own safety but also general public health. There is a specific protocol when it comes to containing and preventing further spread of infectious diseases—at patient, facility and public levels. As outlined in
Outbreak Control Management Procedures
, put forth by Mercy Hospital's Infection Control Manual the stages below are employed by healthcare executives to contain the disease and ensure patient safety:
Perform a preliminary evaluation of available information
Seek additional cases
Formulate hypothesis
Control Measures
Communication
Conclusion of investigation
Evaluation1
Steps 1-3 are specifically related to what the CDC calls "contact tracing" which is an established, reactive process to dealing with outbreaks. Basically, every person who has had direct contact with the infected patient must be identified, in addition to any 2
nd
or 3
rd
level connections that may have also been exposed to the virus. Monitoring and immediately isolating any connections who have shown symptoms is critical to containment.
2
A recent infographic tweeted by the CDC summarizes the current contact tracing process nicely (below).
3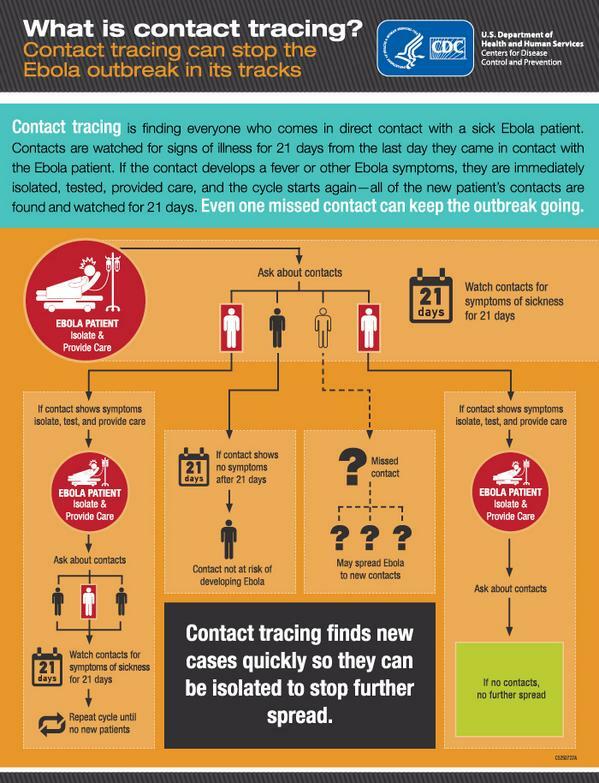 Although the contact tracing process is effective, many facilities are seeking a more pro-active approach to managing infectious disease control. Real-time location systems (RTLS) offer a means to automate the tracking of relevant data sets related to clinical interactions and outcomes. So, how exactly can RTLS help to prevent and control the spread of infectious diseases? Hospitals which deploy real-time location systems (RTLS) are able to automate many of these processes. For example, RTLS, or indoor- tracking technologies can connect caregivers to patients, visitors and equipment. By monitoring location and status of all people and assets, hospitals can have visibility to the associations and between each group (patient-staff, patient-equipment, etc.) and have data available to confirm interactions at any given time and place. This enables hospitals to: - Save time by eliminating manual reporting - Customize & gather accurate data sets - Isolate and contain affected parties to prevent the transmission of infectious agents. - Capture clinical milestones, automate contact tracing, data collection and reporting. Because this solution eliminates the need for manual reporting, decision makers have accurate location data to work from and a leg-up on their competition— the outbreak. An RTLS system can track (with active-RFID tags) the location and interactions among people, objects, and their surroundings in real-time. Oftentimes, reporting during these critical times is dependent on manual data collection/recording. In these time-sensitive situations, healthcare executives must make every moment count when assembling risk management teams and the processes associated with the gathering of information and data around critical patient-staff interactions. In battling infectious disease procedure and preparedness, our government has urged hospital executives to reevaluate how they define communication, leadership, data collection, culture, transparency.4 Sources: 1 Mercy Hospital, INFECTION CONTROL MANUAL http://bit.ly/1rdemH8 2 NYTimes, Contact Tracing Is Called Pivotal in Fighting Ebola 3 Twitter, @CDC www.twitter.com/CDCgov 4 BHM, 5 ED Throughput Measures Your ED Needs to Face Ebola